"Consumer Action Law Centre want refunds for worthless car loan insurance refunds, gap insurance"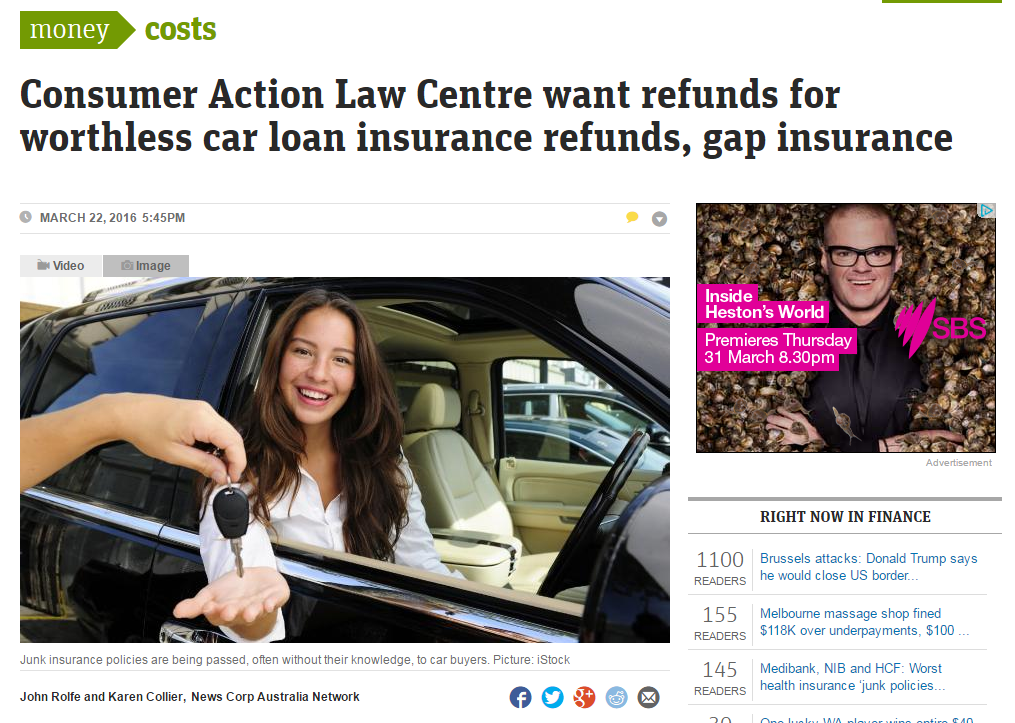 AT LEAST $350 million of worthless car loan insurance has been sold to consumers — often without their knowledge — and there's a push to get the money back.
Consumer credit insurance (CCI) is meant to provide protection if the purchaser can't meet repayments after losing a job, sickness, injury or death. But some sneaky sellers have signed up unemployed and seriously ill people who wouldn't be able to make a claim — driven by commissions as high as $1800 on a $2000 premium.
Read the full story at News.com.au